Solliciteer Direct
Technical Project Manager
---
Nordson
is one of the world's largest producers of dosing systems for, among other things, adhesive applications and surface coating. Nordson serves many different markets, such as the packaging industry, paper and cardboard processing, the automotive industry and electronics. Nordson's strategy for permanent growth is based on innovative technology, excellent product quality and a customer-oriented approach within a global perspective. From its headquarters in Westlake (U.S.A.), Nordson supports its customers through a network of sales offices, production sites and distributors in a large number of countries. Around 7,000 employees work worldwide at Nordson.
Nordson in Deurne develops and manufactures advanced systems for the Dispensing, Bonding and Soldering product lines and sells them worldwide.
To promote the further growth of the company, we are looking for a new colleague who will join our team as a:
Technical Project Manager
The function
As a Technical Project Manager, you will lead teams of technical professionals on multiple deliverables, ranging from short-term projects to longer term product development activities. Teams consist of shared resources from engineering, supporting departments and external parties. You will have the authority to direct the activity of your team and will have a direct impact on the long-term success of Nordson.
Responsibilities:
Understanding and delivering against project requirements: Cost, Schedule & Performance;
Leading diverse teams of professionals including: Application & Embedded Software, Mechanical, Electrical, & Process Engineers;
Resolving project challenges (technical, financial, schedule) by using your own experience and leveraging team expertise;
Setting project and team priorities on regular basis (daily/weekly as needed);
Leading all project phases from initial concept to releasing for production;
Owning and managing the day to day customer relationships (internal and external) and maintaining project transparency;
Owning supplier / contractor relationships as required to achieve project goals;
Dealing with uncertainty and making decisions with limited information;
Contributing to the definition, documentation and continuous improvement of the project management processes;
Contributing to the implementation of lean product and process development techniques;
Contributing to product roadmaps by investigating target markets, understanding customer needs, and understanding competitive products.
Requirements:
Bachelor Degree (BSc.) or higher in mechanical or electrical engineering;
At least 10 years of relevant experience as a lead engineer, technical project manager or similar technical leadership role working on software controlled electro-mechanical systems;
Experience in management of subcontractors;
Experience in system development projects and the coordination of multi‐disciplinary development teams;
Strong analytical skills and a sense of responsibility;
Strong knowledge of the Dutch (ideally) and English (required) languages and excellent communication skills;
Our offer:
Nordson Asymtek offers you a professional, dynamic working environment within a global company. Your individual development plan will challenge you to develop your personal skills and competencies, to build your career within our organization.
Does this sound interesting to you?
Submit your application and CV today!
Online Application Form
. If you want to learn more about our organization, visit our website:
Go to website
Solliciteer Direct
Acquisition regarding this or any other vacancy is not appreciated.
Trefwoorden: Technical Project Manager, Project Manager, HBO, WO, bachelor / university, electrical engineering, werktuigbouwkunde, mechanical engineering, electronics, elektrotechniek, software controlled electro-mechanical systems, technical, financial, schedule, coating processes, noord-brabant, venlo, nederweert, eindhoven, helmond, deurne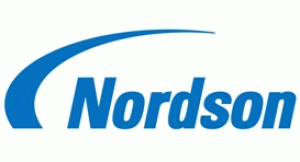 Contact informatie
Nordson B.V.
t.a.v. Richard Paulissen
Beukelsdijk 2
5753 PA Deurne
Website:
Ga naar website